Travel Doctor Corporate
Travel Doctor Corporate – (TDC) Tailored to Business Travellers, Expatriates and Remotely Deployed Personnel. Focused on Corporate Travel Health Comprehensive solutions to organisational travel health challenges.
iNHEMACO S.A.
A healthy workforce delivers healthy results.
iNHEMACO SA provides improved healthcare for remote and expatriate workers through turnkey on-site healthcare solutions as well as decentralised pre-deployment medical screening for expatriates. Our patient centric services are pro-active, pragmatic and professional which keeps employees healthy and shareholders happy.
Tropical Medical Bureau
Tropical Medical Bureau
The Tropical Medical Bureau is the leading travel medicine clinic in Ireland with 22 clinics nationwide, specialists providing the best information and medical care available for the international traveler."
Nomad Travel Clinics
As one of the leading providers of travel health services in the UK, Nomad have assisted thousands of people. Ensuring that they leave prepared for healthy travel during their trip. Nomad Travel Clinics provides destination-specific travel health advice, vaccinations and information about anti-malarials. 
Drifters (Leaders in Wildlife Adventure Tours)

Drifters (Leaders in Wildlife Adventure Tours) – has gone from strength to strength to become one of the most formidable forces in tourism in Southern Africa. Our philosophy is based on one of SUSTAINABILITY – the long-term assurance that whatever activity we conduct in any specific natural area must contribute to the conservation and to the well-being of the inhabitants of that area.
Agterplaas B&B
Die Agterplaas B&B – is situated at the foot of the historical Melville Koppies. The view, tranquillity and bird life easily lull visitors into forgetting they're in South Africa's busiest city.
Symphony Choir of Johannesburg
Symphony Choir of Johannesburg
Airlink

Airlink
Website: www.flyairlink.com/
MSC Cruises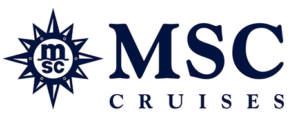 MSC Cruises
Website: www.msccruises.co.za
African Sky of Diamonds Tours & Safa
African Sky of Diamonds Tours & Safaris
Luciemarie Swannepoel and her team specialize in providing exclusive tour packages to incredible sites and attractions throughout the continent. With them, you'll receive one-of-a-kind experiences such as safari adventures, bird watching trips, hiking and mountain climbing expeditions, beach visits and much more. A Tour Operator who helps multi-generational family groups, small families, and couples to create amazing memories and maximize their time together in scenic African destinations.
Website: http://www.africanskyofdiamonds.com
Integrated Malaria Control Consulting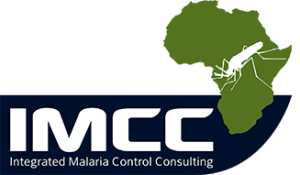 Integrated Malaria Control Consulting
IMCC has over 25 years combined experience in malaria vector control programs; this includes large regional projects in support of national programs in South Africa, Swaziland, and Mozambique, as well as public/private programs in Zambia. IMCC has several successful integrated malaria vector control programs for mines operating in sub Saharan Africa.
Centers for Disease Control and Prevention
Centers for Disease Control and Prevention – online source for credible health information. CDC.gov is CDC's primary online communication channel. Currently the website averages 41 million page views per month. www.cdc.gov
The South African National Travel Health Network (Malaria Research)

Malaria Research – extends the initial focus from malaria vector research to insecticide evaluations and research on the malaria parasite, including drug resistance in malaria. www.santhnet.co.za
MARA/ARMA

The MARA/ARMA – collaboration was initiated to provide an Atlas of malaria for Africa, containing relevant information for rational and targeted implementation of malaria control. www.mara.org.za
World Health Organization

World Health Organization – (WHO) is the directing and coordinating authority for health within the United Nations system. It is responsible for providing leadership on global health matters, shaping the health research agenda, setting norms and standards, articulating evidence-based policy options, providing technical support to countries and monitoring and assessing health trends. www.who.int