Our trading hours have been decreased to Mondays and Thursday: 09:00-13:00. Please check back here to see if we're open.
TRAVEL DURING THE PANDEMIC.
PCR UPDATE
Physical Address
Ground Floor, NHC Health Centre
Corner Beyers Naude & Waugh
Northcliff, 2195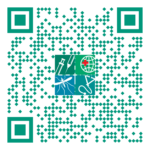 PLEASE NOTE
Please note that firearms are not permitted in the Travel Doctor Consulting suites, or in the Firesation Rosebank building.
We ask that travellers, visitors and patients kindly leave their firearms securely stored at home.
Complimentary Services @ Medical Centre
Dentists
Dietician
General Practitioners
Laboratory
Pharmacy
Physiotherapist
Podiatrist
Psychologist
Radiology